The Planned Giving Initiative works to foster the careers and education of individuals working in the field of planned giving or serving blended roles in development. The following grants have been given to increase access to planned giving tools, resources and internships to further professional development and increased use of planned giving as a whole.
EDUCATIONAL OPPORTUNITIES
Indiana University School of Law Indianapolis Planned Giving Scholarships to Help Cover Law School Costs for Prospective Estate and Gift Planning Attorneys PGI funds a planned giving scholarship at Indiana University School of Law Indianapolis. This endowed scholarship was established in 2018, to assist lawyers who are pursuing careers in nonprofit law to afford law school. First preference for the scholarship is given to students who have a stated interest in a career in charitable gift planning.

Lilly Family School PGI is proud to support IU's Lilly Family School of Philanthropy to support the curriculum design of a stand-alone Certificate for Planned Giving.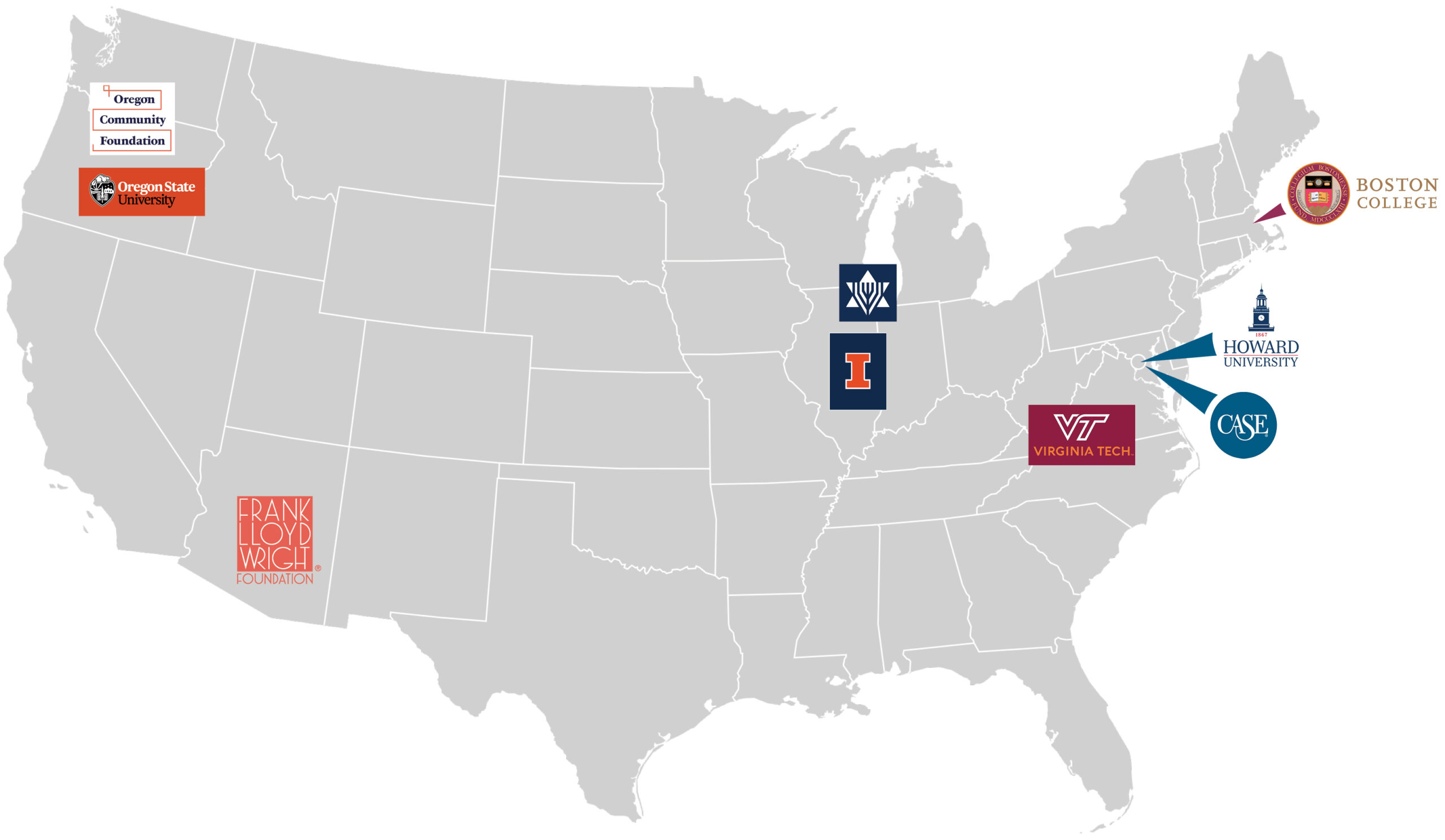 INTERNSHIP OPPORTUNITIES
| | |
| --- | --- |
| | University of Illinois Endowment with Annual Supplement for a Planned Giving Intern This endowment supports internships at the University of Illinois at Urbana-Champaign. Originally supporting academic professionals in the College of Education Graduate School, the endowment was repurposed in 2021 to support a planned giving intern in partnership with the Council for the Advancement and Support of Education Association (CASE) program at the University of Illinois Foundation (UIF). |
PGI/CASE Planned Giving Internships As with the U of I Foundation intern, PGI partnered with CASE to bring 8-week summer internships to the following organizations and educational institutions:

Virginia Tech
Howard University
Jewish United Fund of Chicago
Frank Lloyd Wright Foundation Taliesin West
Oregon Community Foundation in partnership with Oregon State University

Interns are able to work one-on-one with planned giving's seasoned experts in the field, as well as take part in a comprehensive curriculum for advancement professionals and career development through the CASE track.

PGI also supports a 10-week summer internship, specifically in planned giving, at Boston College as part of BC's robust internship program. Again, PGI's BC intern takes advantage of hands-on learning from skilled professionals and other BC interns as well as expanded learning through collaboration with PGI's other past and present interns, building on a network of up-and-coming professionals in planned giving.

The intern experience for all interns also includes a PGI-designed Planned Giving Workshop. During this one-day workshop, the interns are able to connect with founders, Andy and Elizabeth Hibel and one another, network with and learn from leaders in the industry, as well as hear from past PGI interns about their experiences and how it's helped them in their current roles.
WITHIN NATIONAL AND LOCAL PLANNED GIVING COUNCILS
| | |
| --- | --- |
| | National Association of Charitable Gift Planners Endowment for National Conference Scholarships PGI maintains an endowment with CGP to cover the cost to send four participants to the national conference each year as well as an annual membership to CGP. |
| | |
| --- | --- |
| | National Association of Charitable Gift Planners Diversity, Equity and Inclusion Grant PGI recognizes the need for action and thought around DEI efforts. In support of these efforts, PGI has created a grant with CGP for yet to be determined areas of funding. |
| | |
| --- | --- |
| | National Association of Charitable Gift Planners Grants to Councils Program The events and circumstances of the year 2020 provided many challenges to organizations causing a disruption in current operations as well as creating a need to rethink and perhaps adapt future operations to address the current state of affairs. In light of these challenges, PGI wanted to provide support to local planned giving councils through a grant to the National Association of Charitable Gift Planners (CGP), who in turn, sent out requests for grant support to help the local councils in whatever way they were most impacted. Since 2021, PGI has funded just over $100,000 to 33 local planned giving councils. |
| | |
| --- | --- |
| | Chicago Council on Planned Giving Hibel National Conference Scholarship Through the Hibel National Conference Scholarship, CCPG is able to offer its membership one scholarship to attend the National Association of Charitable Gift Planners Annual Conference. The Scholarship includes attendance at the National Conference and a one-year CGP membership. |
| | |
| --- | --- |
| | Chicago Council on Planned Giving Bequest Intention PGI recognizes that planned giving professionals need viable resources to learn and network. Local planned giving councils offer this service, and to many, have been a lifeline in their professional work. In order for these professional councils to remain strong and continue to be a viable resource to planned giving professionals, PGI endeavors to institute a bequest program. Currently, the founders of PGI have initiated this program by creating their own bequest intention to their local council, the Chicago Council on Planned Giving. |